ISDA Accounting Meeting
Accounting and Reporting: Gear up for the End of LIBOR
Tuesday, November 3, 2020Hotel Riu Plaza EspañaMadrid
Sponsored By: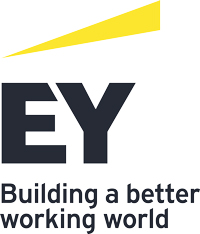 This event will give market participants in derivatives markets an update on the accounting issues that will have an impact on the market due to accounting and regulatory changes. Particular consideration will be given to hot topics such as the transition from LIBOR to risk-free rates, including the necessary operational changes and accounting implications.
It is clear that most companies (not just banks) will be affected by LIBOR transition. Interbank offered rates (IBORs) play a central role in financial markets and act as reference rates to hundreds of trillions of dollars in notional of derivatives and trillions of dollars in bonds, loans, securitizations and deposits.
The dependence on IBORs by all sectors of financial markets is changing, however. Driven by benchmark reform initiatives that have recommended reducing the reliance on IBORs, work has been undertaken, or is underway, in multiple jurisdictions to select alternative nearly risk-free rates (alternative RFRs) and to plan for a transition to those rates.
Hedge accounting is a vital risk management tool connecting cash and derivatives markets and the lack of understanding of the transition to risk-free-rates ("RFR") may have important consequences for banks, corporates and end-users.
This conference will give market participants a good overview of the accounting implications of replacing LIBOR and the consequent operational impact on their business.
Educational Credits
2.5 CPE Credit Hours Available
Print Agenda

ISDA Accounting Meeting for
8:30 AM
Registration and Coffee
9:00 AM
Introduction and Welcoming Remarks
9:05 AM
Update on Transition to Risk Free Rates:
Replacement of EONIA by ESTR
Replacement of US LIBOR by SOFR
Replacement of GBP Libor by SONIA
Amendments to Euribor
Comparison of volumes of RFR and IBOR derivatives
Use of RFRs in cash products
Development of RFR term rates
Regulatory communication to accelerate transition
9:45 AM
US GAAP Amendments and Guidance on Accounting Consequences
SOFR Benchmark Rate Designation
FASB's amendments & Impact on financial instruments including modification
FASB's amendments & Impact on Hedge Accounting
Feedback provided by ISDA to the FASB
10:30 AM
IFRS Amendments and Guidance on Accounting Consequences
Phase 1 hedge accounting amendments
Proposed phase 2 amendments and guidance on classification and measurement
Proposed Phase 2 hedge accounting amendments and guidance and feedback provided by ISDA to the IASB
The key remaining accounting issues related to IBOR reform
11:00 AM
Implementation Issues on Reporting Related to IBOR Reform
Challenges and approaches for valuation and measurement
Challenges and approaches for hedge accounting
Integrating hedge accounting into wider IBOR programs
Systems and process issues
Managing profit or loss volatility and spread risk
Addressing disclosure requirements
11:45 AM
Meeting Concludes
Agenda is subject to change.
---
Venue Location:
Hotel Riu Plaza España, Calle Gran Vía, 84, 28013 Madrid, Spain, Tel: +34 919 19 33 93
---