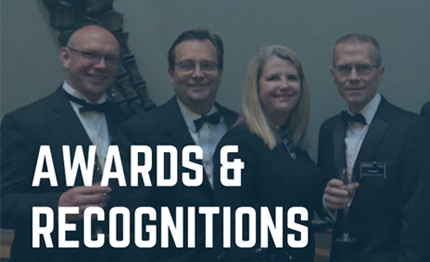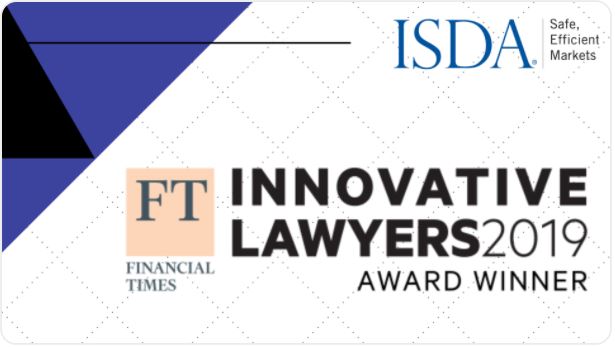 FT Innovative Lawyers Award
FT Innovative Lawyers 2019 Award: ISDA won Innovation in legal expertise: Creating a new standard (in-house) – Master agreement award for its work on the ISDA Taxonomy and Clause Library. We would like to wish a job well done to ISDA's legal team for all their continued hard work!

FT Intelligent Business Award
FT Intelligent Business Award: ISDA and D2 Legal Technology won Data Strategy award for our work in standardizing the ISDA Master Agreement with developing a clause library to streamline contract negotiation.
Ranking : Creating New standard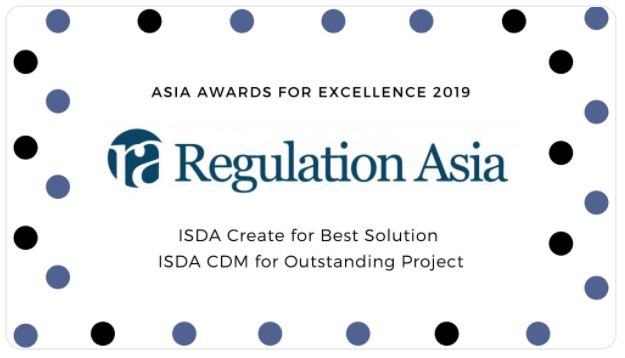 Regulation Asia Awards for Excellence
At the Regulation Asia Awards for Excellence 2019 ceremony in Singapore on November 14, ISDA Create won Best Solution – Initial Margin Compliance award and the ISDA CDM won Outstanding Project – Derivatives Innovation award. Regulation Asia Awards for Excellence recognizes technology companies, legal and consulting firms, and exchanges that have shaped the regulatory landscape in Asia Pacific. Regulation Asia Awards for Excellence