ISDA joined The Global Challenge!
ISDA cares greatly about the mental and physical well-being of their global staff. By joining The Global Challenge, ISDA is providing their employees with tools, resources and team support to build healthy habits that stick! Our winning team in 2019 is featured here with their personalized trophies!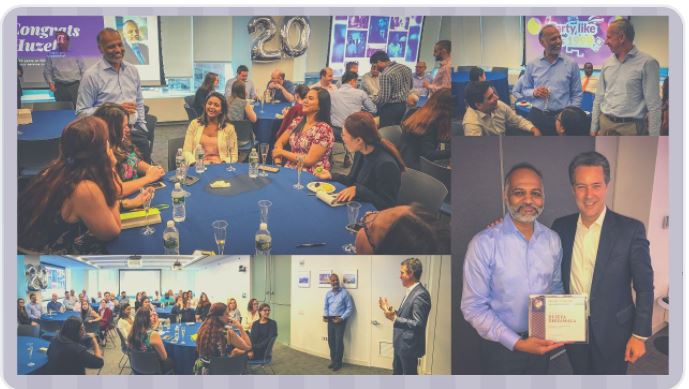 Celebrating our Employees!
Our CFO, Huzefa Deesawala, hit his 20 year mark with ISDA in July 2019. We celebrated his milestone with a surprise party! We believe our people are the foundation of ISDA and we take care of our people.
What is ISDA Create?
ISDA Create is a new platform that allows firms to negotiate and execute derivatives documentation online. Developed by ISDA and Linklaters Nakhoda, ISDA Create will dramatically reduce the time it takes to negotiate documentation and allow firms to digitally capture, process and store the data within those documents.