ISDA/SIFMA AMG Benchmark Strategies Forum 2020
Wednesday, February 26, 2020London Marriott Hotel Grosvenor SquareLondon
Member US$475.00
Non-Member US$575.00

Founding Sponsor:

The ISDA Benchmark Strategies Forum 2020 will explore the issues market practitioners should consider as they adopt and trade alternative risk-free rates (RFRs). The conference will look at progress in building liquidity in RFRs, and consider how the transition from LIBOR and other IBORs is influencing trading and hedging strategies in the cleared and non-cleared derivatives markets. Delegates will also learn about the implications of new contractual fallbacks for derivatives, as well as pricing and valuation issues arising from benchmark transition.
Who Should Attend: Senior industry participants from the buy and sell-side involved in trading, structuring, risk, legal and compliance, as well as infrastructure providers, benchmark administrators and vendors.

*Subject to approval. Click here to see if you qualify.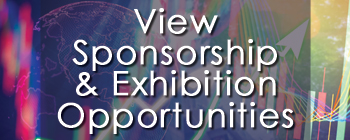 Please contact Rob Saunders for more information:
RSaunders@isda.org  |  +44 (0)20 3808 9727
Educational Credits
5.5 CPD Credit Hours Available (England and Wales)
6.5 CLE Credit Hours Available (New York) Transitional and Non-Transitional
Print Agenda

ISDA/SIFMA AMG Benchmark Strategies Forum 2020 for
8:00 AM
Registration and Continental Breakfast
8:45 AM
Introduction and Welcoming Remarks
Scott O'Malia
Scott O'Malia, Chief Executive Officer, ISDA

9:00 AM
Keynote Address
Andrew Hauser
Andrew Hauser, Executive Director for Markets, Bank of England

9:20 AM
Building Liquidity in RFRs
Marcus Schüler
This session will examine the depth of liquidity in transactions linked to alternative RFRs, focusing on derivatives and futures markets. What needs to happen to foster more liquidity and trading activity across the curve?
Marcus Schüler, Managing Director and Head of Benchmark Administration, IHS Markit

9:40 AM
Trading Alternative RFRs
Chris Barnes, Michael Barron, Jon Desler, David Henness, Ali Khan, Snigdha Singh
Trading volumes in OTC and exchange-traded derivatives linked to alternative RFRs are growing. What issues must traders consider as they adopt and trade RFRs? What strategies and trends are emerging?
Overnight RFRs vs. IBORs
Managing basis risk
Trading derivatives vs. cash
Discounting implications
Constructing a curve
Swaption valuation and settlement
Moderator: Chris Barnes, Senior Vice President, Europe, Clarus Financial Technology
Michael Barron, Head of UK Pension and Insurance Coverage, Deutsche Bank
Jon Desler, Managing Director, Head of Short Term Interest Rates Trading, EMEAPAC, Barclays
David Henness, Head of Flow Rates Trading EMEA & APAC, NatWest Markets
Ali Khan, Managing Director, Rates Options & Exotics Trading, Nomura
Snigdha Singh, Managing Director, Head of EMEA Rates Trading, Bank of America Merrill Lynch

10:30 AM
Networking Break
11:00 AM
Managing Legacy Books
Rick Sandilands, Chris Dickens, Alan Farrell, Phil Junod, Edward Ocampo, Alexandre Papadacci, James Wallin
Derivatives account for roughly 80% of the estimated $370 trillion in outstanding notional referenced to IBORs. How are firms approaching the management and transition of legacy non-cleared derivatives portfolios?
Assessing and quantifying exposures
Discounting implications, valuation adjustment and compensation
Managing mismatches between derivatives and cash
Moderator: Rick Sandilands, Senior Counsel, Europe, ISDA
Chris Dickens, Managing Director, Chief Operating Officer EMEA, Global Markets, HSBC Bank plc
Alan Farrell, Executive Director, Corporate Treasury, LIBOR Transition, Goldman Sachs & Co
Phil Junod, Head of triReduce and triBalance Business Management, TriOptima
Edward Ocampo, Advisory Director, Quantile Technologies Ltd.
Alexandre Papadacci, Global Head of Investment Risk and Model Risk, AXA Investment Managers
James Wallin, Senior Vice President, Fixed Income, AllianceBernstein

11:55 AM
Adapting to RFRs
Axel van Nederveen, Ian Fox, Chris Grant, Frances Hinden, Shaun Kennedy
This panel will look at how participants active in derivatives, bonds, loans and asset-backed securities are adapting to new RFRs and the impact on their respective markets.
Moderator: Axel van Nederveen, ISDA Board Member, Managing Director, Treasurer, European Bank for Reconstruction and Development
Ian Fox, Group IBOR Transition Director, Lloyds Banking Group
Chris Grant, Head of Liquid Asset Investments, Nationwide
Frances Hinden, Vice President, Treasury Operations, Shell International Ltd
Shaun Kennedy, Group Treasurer, Associated British Ports

12:35 PM
Networking Lunch
1:45 PM
Keynote Address
Edwin Schooling Latter
Edwin Schooling Latter, Director, Markets and Wholesale Policy, Financial Conduct Authority

2:05 PM
Implementing Fallbacks
Ann M. Battle, Benjamin Bullock, Sunil Cutinho, Andy Jackson, Tamsin Rolls
With the imminent publication of new fallbacks for derivatives referenced to certain IBORs, a panel of senior market participants discuss implementation, and how the finalisation of fallback spread adjustments could spur trading activity in RFRs.
Overview of changes to ISDA Definitions and ISDA Protocol
Publication of spread adjustments and impact on trading
Making the necessary adjustments to systems and infrastructure
Comparing derivatives fallbacks to those for other financial instruments
Moderator: Ann M. Battle, Assistant General Counsel, Head of Benchmark Reform, ISDA
Benjamin Bullock, Product Manager Derivatives Data, Bloomberg L.P.
Sunil Cutinho, President, Clearing & Post-Trade Services, CME Group
Andy Jackson, Executive Director and Senior Counsel, Goldman Sachs Asset Management
Tamsin Rolls, Executive Director and Assistant General Counsel, JP Morgan

2:55 PM
The Path Forward for Cleared Derivatives
Jason Silverstein, Lee Bartholomew, Mike Curtis, David Horner, Agha Mirza, Bill Stenning
How are central counterparties approaching benchmark reform? What impact will this have on trading and hedging strategies and market liquidity?
PAI and discounting changes
Compensation mechanisms
Moderator: Jason Silverstein, Managing Director, Asset Management Group & Associate General Counsel, SIFMA AMG
Lee Bartholomew, Head of Derivatives Product R&D Fixed Income, Eurex
Mike Curtis, Managing Director, Nomura
David Horner, Head of Risk, Rates Derivatives, LCH
Agha Mirza, Managing Director, Global Head of Interest Rate Products, CME Group
Bill Stenning, Managing Director - Clearing, Regulatory & Strategic Affairs, Société Générale

4:00 PM
Outstanding Challenges
Mark Gheerbrant, Anne-Laure Condat, Vanaja Indra, Emmanuel Ramambason, Fiona Thomson
The derivatives industry is making progress in its efforts to adopt alternative RFRs in place of the IBORs, but a number of challenges remain. This panel will discuss efforts to address those issues.
Accounting considerations
Implications of a lack of data for model calibration and approval
Client communication and reputational risk
Regulatory clarity on margin and clearing requirements
Derivatives vs. bonds vs. loans – differences in approach and pace of transition
Moderator: Mark Gheerbrant, Global Head of Risk and Capital, ISDA
Anne-Laure Condat, Manager of the Benchmarks Policy Team, Financial Conduct Authority
Vanaja Indra, Market and Regulatory Reform Director, Insight Investment
Emmanuel Ramambason, ISDA Board Member, Financial Markets Global Head for Portfolio Risk, Standard Chartered Bank
Fiona Thomson, Managing Director, International Head of Accounting Policy, Goldman Sachs & Co

4:45 PM
The RFR Trading Checklist
Scott O'Malia, Chirag Dave, Frances Hinden, François Jourdain
This session will summarise what buy and sell-side financial institutions and end users need to do in order to be ready to trade alternative RFRs and hedge their exposures.
Moderator: Scott O'Malia, Chief Executive Officer, ISDA
Chirag Dave, Executive Director, Goldman Sachs & Co
Frances Hinden, Vice President, Treasury Operations, Shell International Ltd
François Jourdain, Head of Treasury Markets and Investment, Deutsche Bank

5:15 PM
Closing Remarks
Tim Cameron
Tim Cameron, Managing Director & Head of Asset Management Group, SIFMA

5:20 PM
Networking Drinks
Agenda is subject to change.
---
Venue Location:
London Marriott Hotel Grosvenor Square, Grosvenor Square, London, W1K 6JP United Kingdom Phone: +44 20 7493 1232. Please find a map to the venue here.
---