ISDA/SIFMA AMG Benchmark Strategies Forum 2020
Wednesday, February 12, 2020ConveneNew York
Member US$475.00
Non-Member US$575.00

Founding Sponsor:

The ISDA Benchmark Strategies Forum 2020 will explore the issues market practitioners should consider as they adopt and trade alternative risk-free rates (RFRs). The conference will look at progress in building liquidity in RFRs, and consider how the transition from LIBOR and other IBORs is influencing trading and hedging strategies in the cleared and non-cleared derivatives markets. Delegates will also learn about the implications of new contractual fallbacks for derivatives, as well as pricing and valuation issues arising from benchmark transition.
Who Should Attend: Senior industry participants from the buy and sell side involved in trading, structuring, risk, legal and compliance, as well as infrastructure providers, benchmark administrators and vendors.

*Subject to approval. Click here to see if you qualify.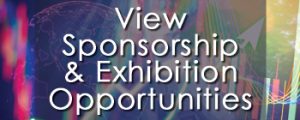 Please contact Rob Saunders for more information:
RSaunders@isda.org  |  +44 (0)20 3808 9727
Print Agenda

ISDA/SIFMA AMG Benchmark Strategies Forum 2020 for
8:00 AM
Registration and Breakfast
8:45 AM
Opening Remarks
Scott O'Malia
Scott O'Malia, Chief Executive Officer, ISDA

9:00 AM
Keynote Address
Rostin Behnam
Rostin Behnam, Commissioner, U.S. Commodity Futures Trading Commission (CFTC)

9:20 AM
Building Liquidity in RFRs
Subadra Rajappa
This session will examine the depth of liquidity in transactions linked to alternative RFRs, focusing on derivatives and futures markets. What needs to happen to foster more liquidity and trading activity across the curve?
Subadra Rajappa, Managing Director, Head of US Rates Strategy, Société Générale

9:50 AM
Trading Alternative RFRs
Jack Hattem, Richard Chambers, Chris McAlister, Thomas Pluta, Ammar Safwat Ahmed
Trading volumes in OTC and exchange-traded derivatives linked to alternative RFRs are growing. What issues must traders consider as they adopt and trade RFRs? What strategies and trends are emerging?
Overnight RFRs vs. IBORs
Managing basis risk
Trading derivatives vs. cash
Discounting implications
Constructing a curve
Swaption valuation and settlement
Moderator: Jack Hattem, ISDA Board Member, Managing Director, Global Fixed Income, BlackRock
Richard Chambers, Global Head of Short Macro Trading, Goldman Sachs
Chris McAlister, Managing Director, Global Head of Derivatives Trading, Prudential
Thomas Pluta, Global Head of Linear Rates Trading, Co-Head of NA Rates Trading, J.P.Morgan
Ammar Safwat Ahmed, Trader - USD Interest Rate Swaps, Citi

10:40 AM
Networking Break
11:10 AM
Managing Legacy Books
Steven Kennedy, Joe Demetrick, Guillaume Helie, Vikash Rughani, James Wallin
Derivatives account for roughly 80% of the estimated $370 trillion in outstanding notional referenced to IBORs. How are firms approaching the management and transition of legacy non-cleared derivatives portfolios?
Assessing and quantifying exposures
Discounting implications, valuation adjustment and compensation
Managing mismatches between derivatives and cash
Moderator: Steven Kennedy, Global Head of Public Policy, ISDA
Joe Demetrick, Managing Director, Public Fixed Income - Derivatives, MetLife Investment Management
Guillaume Helie, Vice President, Goldman Sachs
Vikash Rughani, Business Manager, triReduce, CME TriOptima
James Wallin, Senior Vice President, Fixed Income, AllianceBernstein

11:55 AM
Adapting to RFRs
Christopher B. Killian, Wells Engledow, Gary Horbacz, CFA, Alexis Pederson, Philip Scott
This panel will look at how participants active in derivatives, bonds, loans and asset-backed securities are adapting to new RFRs and the impact on their respective markets.
Moderator: Christopher B. Killian, Managing Director, Securitization and Corporate Credit, SIFMA
Wells Engledow, Vice President & Deputy General Counsel, Fannie Mae
Gary Horbacz, CFA, Principal, Fixed Income Structured Product Team, PGIM
Alexis Pederson, Senior Company Counsel, Wells Fargo & Company
Philip Scott, Chief Capital Markets Officer, Federal Home Loan Bank of New York

12:35 PM
Networking Lunch
1:45 PM
Keynote Address
Edwin Schooling Latter
Edwin Schooling Latter, Director, Markets and Wholesale Policy, Financial Conduct Authority

2:05 PM
Implementing Fallbacks
Ann M. Battle, Sunil Cutinho, Maria Douvas, Umesh Gajria, Emilio Jiménez, Kathleen O'Neill
With the imminent publication of new fallbacks for derivatives referenced to certain IBORs, a panel of senior market participants discuss implementation, and how the finalization of fallback spread adjustments could spur trading activity in RFRs.
Overview of changes to ISDA Definitions and ISDA Protocol
Publication of spread adjustments and impact on trading
Making the necessary adjustments to systems and infrastructure
Comparing derivatives fallbacks to those for other financial instruments
Moderator: Ann M. Battle, Assistant General Counsel, Head of Benchmark Reform, ISDA
Sunil Cutinho, President, Clearing & Post-Trade Services, CME Group
Maria Douvas, Managing Director, Morgan Stanley
Umesh Gajria, Global Head of Index-Linked Products, Bloomberg LP
Emilio Jiménez, Managing Director and Associate General Counsel, J.P. Morgan
Kathleen O'Neill, Associate General Counsel, New York Life Insurance Company

2:55 PM
Path Forward for Cleared Derivatives
Jason Silverstein, Karl Abdelnour, John Lanius, Agha Mirza, Baskar Ramachandran, Sonali Theisen
How are central counterparties approaching benchmark reform? What impact will this have on trading and hedging strategies and market liquidity?
PAI and discounting changes
Compensation mechanisms
Trading in the RFRs
Fallbacks
Moderator: Jason Silverstein, Managing Director, Asset Management Group & Associate General Counsel, SIFMA AMG
Karl Abdelnour, Head USD Short Macro & Money Market Derivatives Trading, Citigroup
John Lanius, Portfolio Manager for Taxable Money Markets, The Vanguard Group, Inc.
Agha Mirza, Managing Director, Global Head of Interest Rate Products, CME Group
Baskar Ramachandran, Americas Head of In Business Risk, LCH
Sonali Theisen, Head of Fixed Income Market Structure and E-trading, Bank of America

4:00 PM
Outstanding Challenges
Mark Gheerbrant, Priya Bindra, Diana Iercosan, Hee Lee, Jessica Pufahl
The derivatives industry is making progress in its efforts to adopt alternative RFRs in place of the IBORs, but a number of challenges remain. This panel will discuss efforts to address those issues.
Accounting considerations
Implications of a lack of data for model calibration and approval
Client communication and reputational risk
Regulatory clarity on margin and clearing requirements
Derivatives vs. bonds vs. loans – differences in approach and pace of transition
Moderator: Mark Gheerbrant, Global Head of Risk and Capital, ISDA
Priya Bindra, Executive Director, Morgan Stanley and ARRC Regulatory Issues Working Group Co-Chair
Diana Iercosan, Principal Economist, Federal Reserve Board
Hee Lee, Partner, Ernst & Young
Jessica Pufahl, Partner, Financial Markets, PricewaterhouseCoopers LLP

4:45 PM
2020: The Time is Now
Scott O'Malia, Harri Vikstedt, Tom Wipf, Nate Wuerffel
This panel will summarize what buy- and sell-side financial institutions and end users need to do this year in order to be ready to trade alternative RFRs and hedge their exposures.
Moderator: Scott O'Malia, Chief Executive Officer, ISDA
Harri Vikstedt, Senior Director, Financial Markets Department, Bank of Canada
Tom Wipf, ISDA Board Member, Vice Chairman of Institutional Securities, Morgan Stanley & Chair, Alternative Reference Rates Committee
Nate Wuerffel, Head of Domestic Markets, Markets Group, Federal Reserve Bank of New York

5:25 PM
Closing Remarks
Tim Cameron
Tim Cameron, Managing Director & Head of Asset Management Group, SIFMA

5:30 PM
Networking Reception
Agenda is subject to change.
---
Venue Location:
Convene, 117 W 46th Street, New York, NY 10036, Phone: +1 (888) 730-7307. Please find a map to the venue here.
ISDA has a special rate available at the Omni Berkshire Place, 21 East 52nd Street, New York, NY 10022, +1 212-753-5800, located on the same block as the ISDA Conference Center. For reservations online click here OR call the Reservation Center at +1 888-843-6664 and mention the International Swaps and Derivatives Association, Inc. (ISDA) special rate. ISDA's special rate is based on availability at the time of booking.
---