October 14, 2019

ISDA Common Domain Model (ISDA CDM)…..Why now?

"The current derivatives infrastructure is hugely inefficient and costly, and there's virtually no way to implement scalable automated solutions because each firm and platform uses its own unique set of representations for events and processes.

The ISDA CDM will change all of that. By creating a standard representation for events and products,we will enable firms to develop automated solutions that can be interoperable and scalable in a way that has never been done before.

There are always reasons to do nothing and maintain the status quo, but the challenges we face today will not get any easier, and we will never be able to fully harness the potential of new technologies across the industry.

This is a once-in-a-generation opportunity to restructure the foundations of the market, and we need to grasp this opportunity."

Scott O'Malia, ISDA CEO.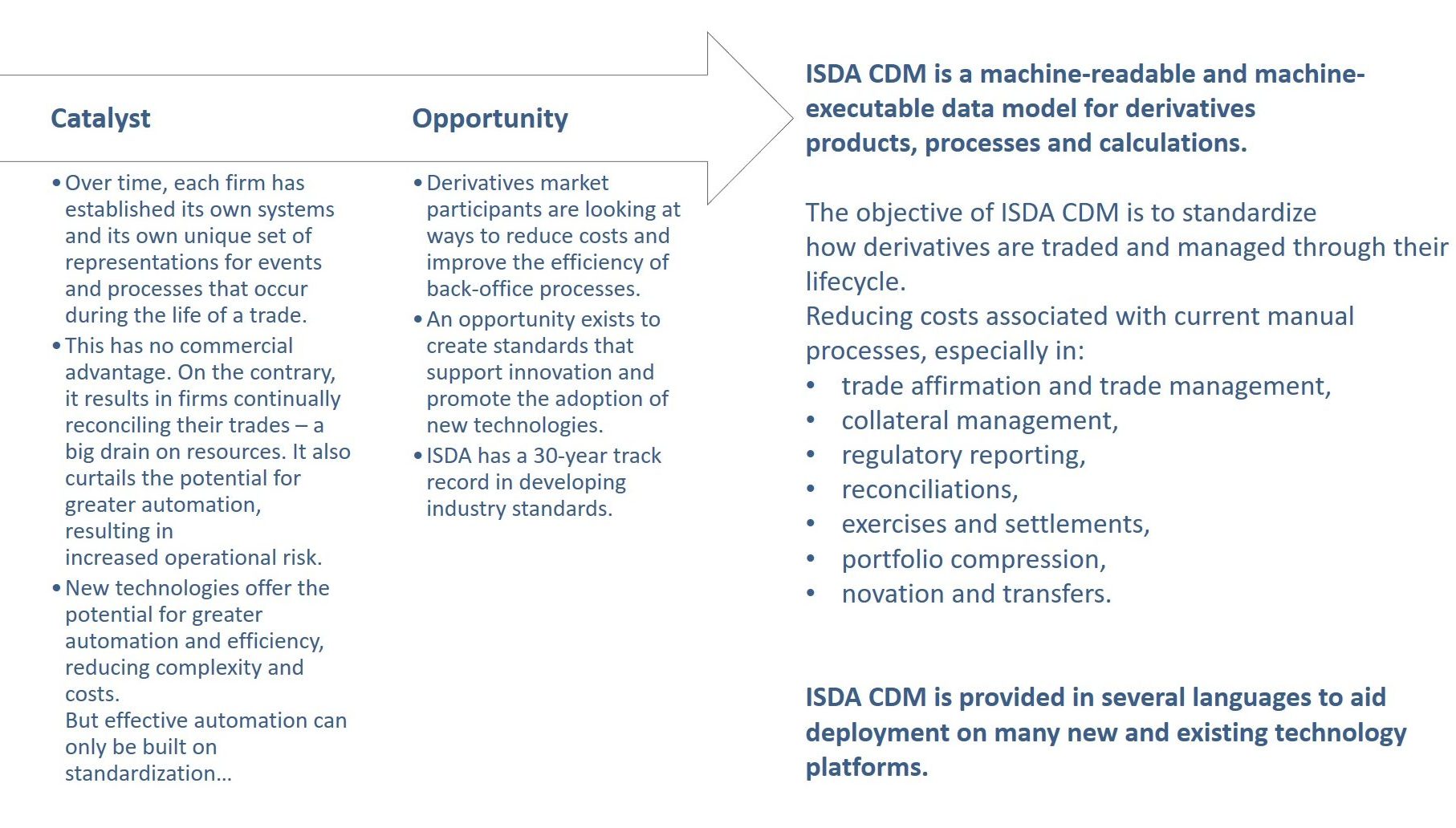 The video above explains the potential benefits of ISDA CDM
The video above (with audio) is a tour of the ISDA CDM features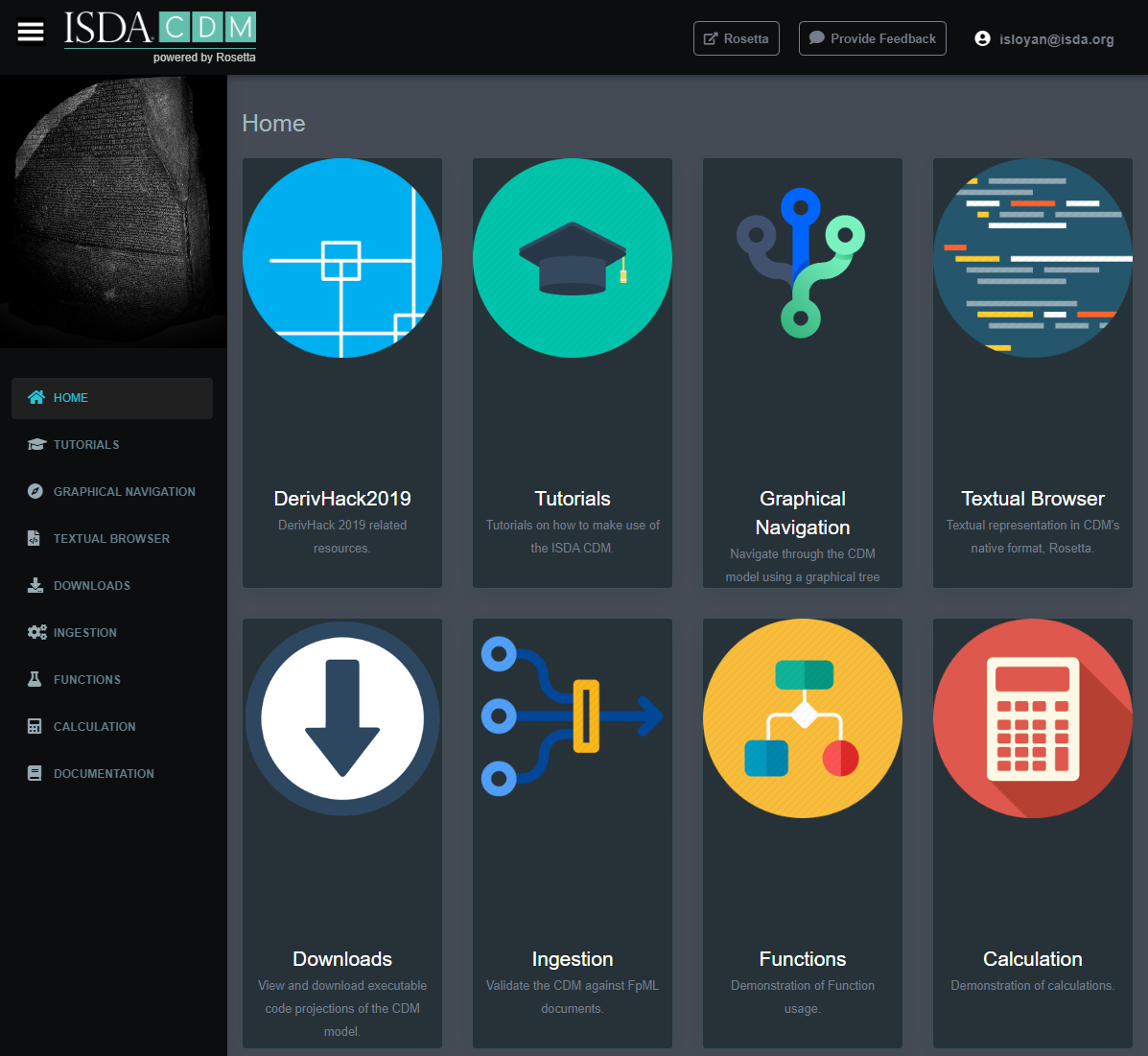 (All you need is a name and email address)