ISDA/SIFMA AMG Benchmark Strategies Forum 2020
Registration fee
Early
US$375.00
US$475.00
Regular
US$475.00
US$575.00
Early Bird price until January 31st, 2020.
---

Founding Sponsor:

The ISDA Benchmark Strategies Forum 2020 will explore the issues market practitioners should consider as they adopt and trade alternative risk-free rates (RFRs). The conference will look at progress in building liquidity in RFRs, and consider how the transition from LIBOR and other IBORs is influencing trading and hedging strategies in the cleared and non-cleared derivatives markets. Delegates will also learn about the implications of new contractual fallbacks for derivatives, as well as pricing and valuation issues arising from benchmark transition.
Who Should Attend: Senior industry participants from the buy and sell-side involved in trading, structuring, risk, legal and compliance, as well as infrastructure providers, benchmark administrators and vendors.

*Subject to approval. Click here to see if you qualify.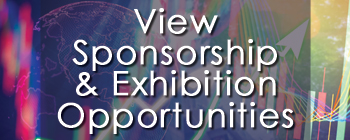 Please contact Rob Saunders for more information:
RSaunders@isda.org  |  +44 (0)20 3808 9727
Educational Credits
5.5 CPD Credit Hours Available (England and Wales)
6.5 CLE Credit Hours Available (New York) Transitional and Non-Transitional