Trading Book Capital: Fundamental Review of the Trading Book "FRTB" & Counterparty Risk (CCR & CVA)
---
The post-crisis regulatory reform highlighted an increasing focus from the regulators on the capital requirements for trading book activities (Market Risk and Counterparty Risk).
The Fundamental Review of the Trading Book, just finalized in January 2019, will have profound consequences on the way market risk capital is measured and managed for trading businesses. It changes every aspect of market risk capital calculation, introducing a new and more sophisticated, mandatory Standardized Approach, as well as making fundamental changes to the Internal Models Approach and eligibility.
Counterparty Risk capital is also undergoing significant changes due to finalization of the Standardized Approach for Counterparty Credit Risk (SA-CCR) and revised CVA framework.
ISDA leads the industry working groups on trading book capital and the conference speakers are all expert practitioners who have been directly involved in the development and evolution of the financial regulation.
Exclusive Event Sponsor: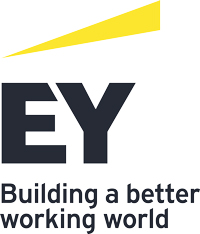 The Banking & Capital Markets sector has evolved rapidly in recent years as financial institutions have navigated unprecedented uncertainty and change in the business and political environment within which they operate, alongside increasing cost pressures and the demands of new, broader and more pervasive regulatory expectations and standards.
EY's Traded Risk Advisory practice has helped a broad range of firms deliver the strategic change required to operate effectively in this new environment. From end to end capital and risk framework and model re-engineering; to operating model and process assessment, redesign and optimisation; to complex model methodology development, testing and deployment, EY's experienced team of traded risk consultants, quants and developers has successfully delivered strategic change across an extensive suite of Tier 1 firms.