2021 ISDA Regional Events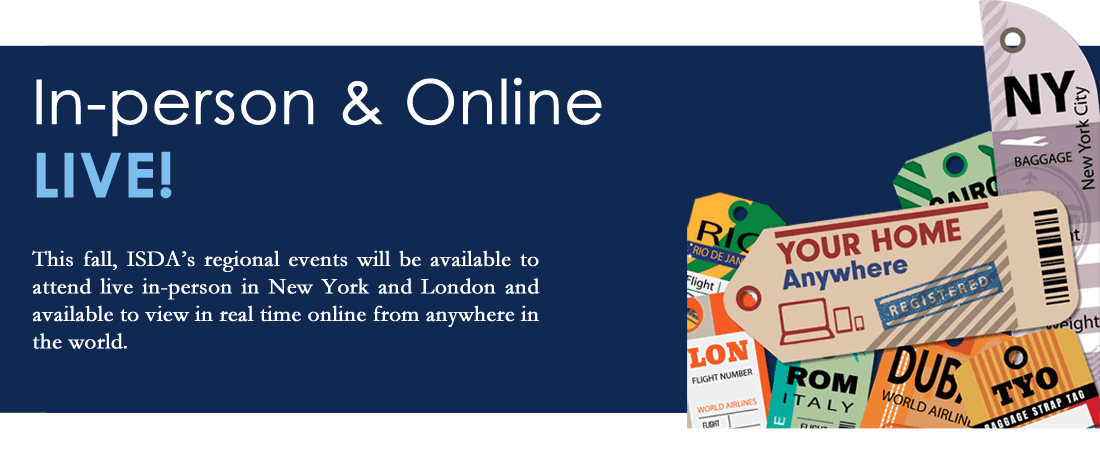 Europe Regional

Thursday, October 21

Replay Available

North America Regional

Wednesday, October 27

Replay Available

Asia-Pacific Regional

Tuesday, October 19

Replay Available

Japan Regional

Tuesday, October 26

Replay Available

An Opportunity to Partner with ISDA
This year's regional events will combine online broadcasting (available live and on demand) with an in-person component in New York and London, enabling our partners to benefit from the best of both formats. Using our virtual conference platform, sponsors will be able to reach a large global audience and deliver written and video thought-leadership content, while also being able to exhibit and interact with attendees face-to-face.
Get more info on ISDA and the ISDA Regional Conferences and view all sponsorship opportunities, your ticket to sponsorship awaits: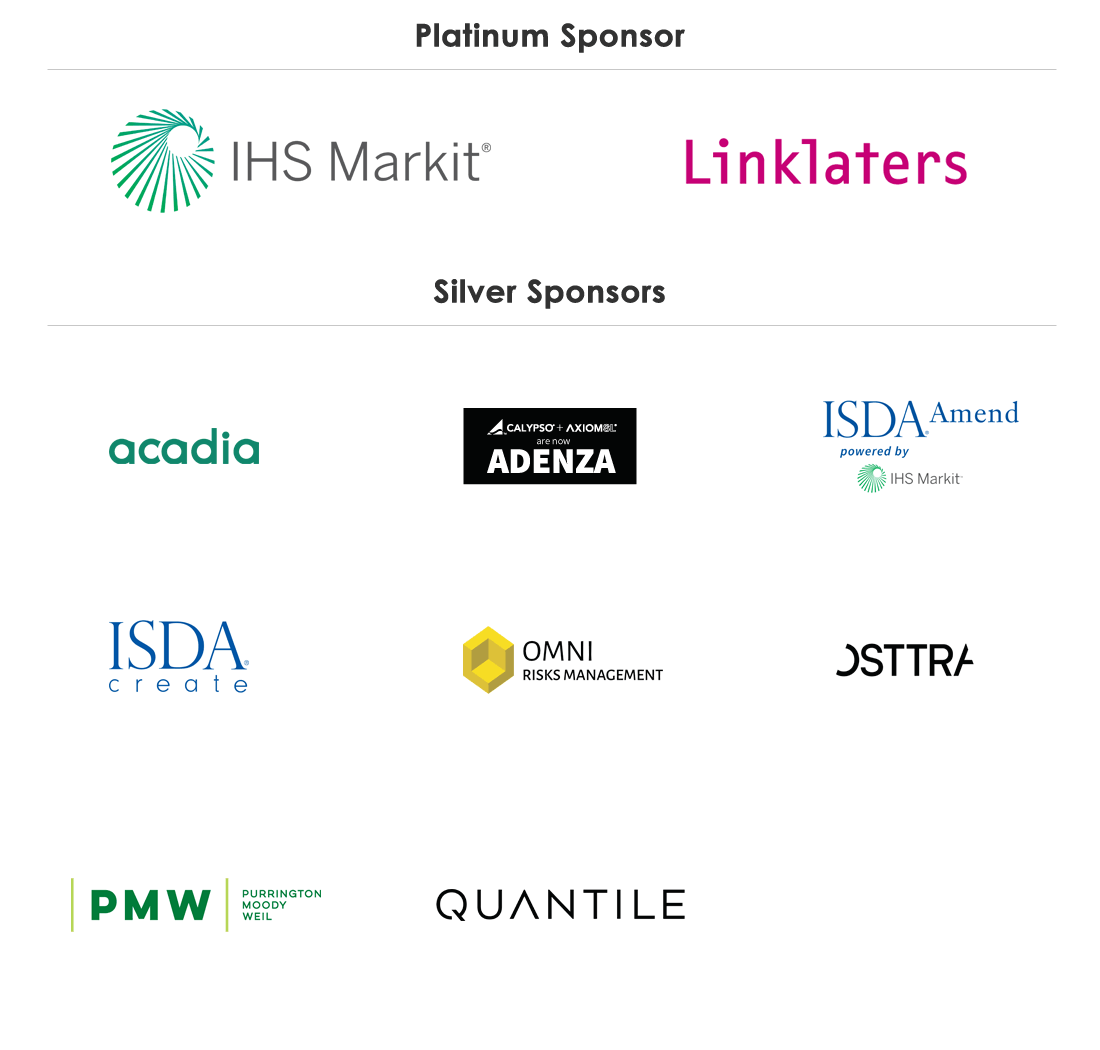 A Truly Global Audience
ISDA has over 950 member institutions from 76 countries. These members comprise a broad range of derivatives market participants, including corporations, investment managers, government and supranational entities, insurance companies, energy and commodities firms, and international and regional banks. In addition to market participants, members also include key components of the derivatives market infrastructure, such as exchanges, intermediaries, clearing houses and repositories, as well as law firms, accounting firms and other service providers.
Check out the highlights from the 2019 ISDA Regional Conferences held in New York, London, Sydney and Tokyo: